Silicon windows and Germanium windows
Silicon windows and Germanium windows are the most commonly used Infrared(IR) windows. The best working wavelength of Silicon windows is 3-5um, and the best working wavelength of Germanium windows is 2-14um. It is one of the best substrate materials
Silicon windows and Germanium windows are the most commonly used Infrared(IR) windows. The best working wavelength of Silicon windows is 3-5um, and the best working wavelength of Germanium windows is 2-14um. It is one of the best substrate materials for filters.
Germanium has good thermal conductivity and a high epinuclear hardness and strength, it is often used in Infrared systems that require higher strength. Due to its high refractive index, an Antireflection(AR) coating is usually required to improve the transparency of Germanium windows, its commonly used wave bands are: 3~12um or 8~12um. The transmission properties of Germanium are extremely sensitive to temperature changes. The higher the temperature and the lower the transmittance. The best Operating temperature of Ge window is <100 ℃.
Germanium windows
Germanium windows have higher hardness than Magnesium fluoride(MgF2) windows and can be used in the field of optoelectronics, Infrared thermal imaging cameras, Infrared laser systems, Infrared optical instruments, Infrared optics, etc.
We can customize different size and thickness of Germanium(Ge) optical window upon requirements, such as Germanium(Ge) round wafer, Square substrate and Cylinder, or Punch holes and other shapes.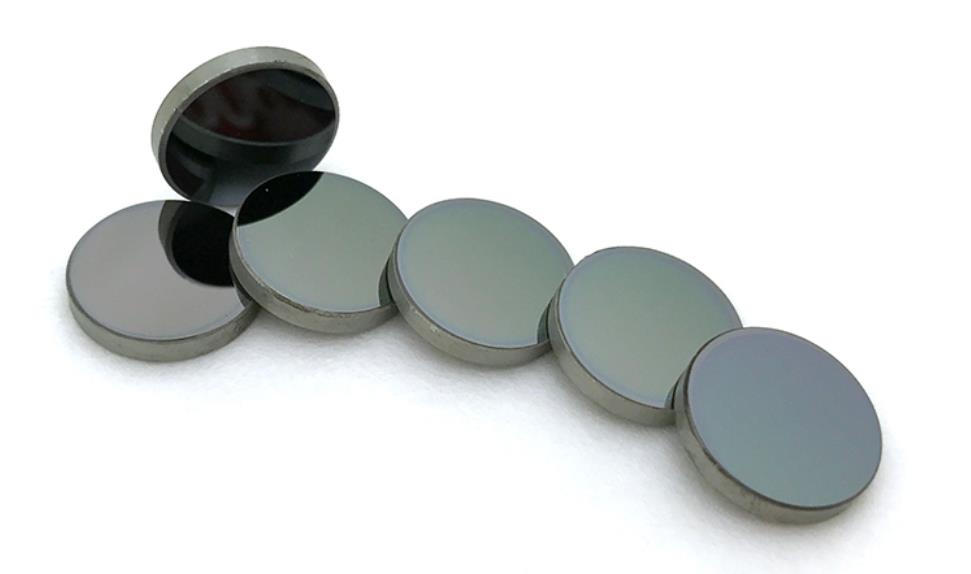 Material

Standard Size

Surface quality

Germanium(Ge)

window

φ10.0mm x 1.0mm

Polishing:

Double side optical polished or Epi-polished

φ25mm

x 1.0mm

Roughness:

Ra<0.5nm, Ra<1nm or Ra<5nm

φ25.4mm x 3.0mm

Size Tolerance:

+/-0.1mm

φ25.4mm x 5.0mm

Thickness Tolerance: +/-0.1mm or +/-0.05mm

φ50mm x 1.0mm

Parallelism:

1 minute, 30 seconds, 5 seconds or higher

φ50.8mm x 3.0mm

Surface Finish:

60-40, 40-20, 20-10 or others

12.7 x

12.7 x

3.0mm

Surface Figure:

1/2λ, 1/4λ or higher

25.4 x 25.4 x

3.0mm

Chamfer:

0.25mm × 45°

Or others

Coating:

Upon requirements
For more information, please feel free to send us an Online Inquiry or Email us.