optical glass right angle prism reflector
High quality Optal glass 30 60 90 Degree Right Angle Prism
Feature of right-angle prism:
Right-angle prism uses critical angle characteristic. Efficient internal total reflection of incident light is one of the basic functions of right-angle prism
It is often coated with some optical films
Right-angle prism itself has larger contact area and such typical angles as 45° and 90°, so it is easy to install and has better stability and strength in mechanical stress compared with the ordinary mirrors
Right-angle prism is the best choice for optical elements used in all kinds of equipments and instruments
The Right-angle Lens

Technical requirements

Tolerance range

size range

1~400mm

diameter tolerance

+0/-0.05mm

thickness tolerance

±0.05mm

parallelism tolerance

±2''~±5''

surface quality

40-20

surface precision

λ/10 per @633nm

bevelling

0.1-0.5mm

material

optical glass or infrared optical material

coating film

visible light and infared band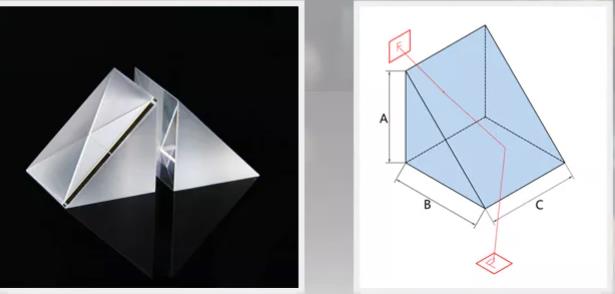 We can manufacture Prism in any optical material required. Please contact us with your specific requirements.