Zinc Selenide ZnSe is a transparent, yellowish polycrystalline substance which transmits in the range range 0.5-21µm. It is ideal for mid-infrared applications, but can also transmit some visible light. This means optics incorporating ZnSe lenses lend themselves to visual inspection when IR light is turned off.
The absorption coefficient of Zinc Selenide is 0.0005 cm-1 at 10.6 μm. When used at infrared wavelengths, Shanghai Optics ZnSe lenses have less than 0.3 percent total absorption, as measured using CO2 laser calorimetry. This ultra-low absorption means ZnSe lenses can reduce energy loss and increase accuracy in sensitive instrumentation: a crucial advantage for applications in laser optics where energy is focused on a very small point.
Zinc Selenide has a melting point of 1525°C and a thermal conductivity is 18 W m-1 K-1 at 298K. The thermal expansion coefficient is 7.1 x 10-6 /°C at 273K. Zinc Selenide lenses exhibit a high resistance to thermal shock and can be used in thermally demanding applications.
The reflectivity of Zinc Selenide is typically 29.1% at 10.6 μm (2 surfaces), and our ZnSe lenses can be AR coated for minimal energy loss. Since this is a soft material and can be easily scratched, we recommend you use especial care when handling your ZnSe lenses.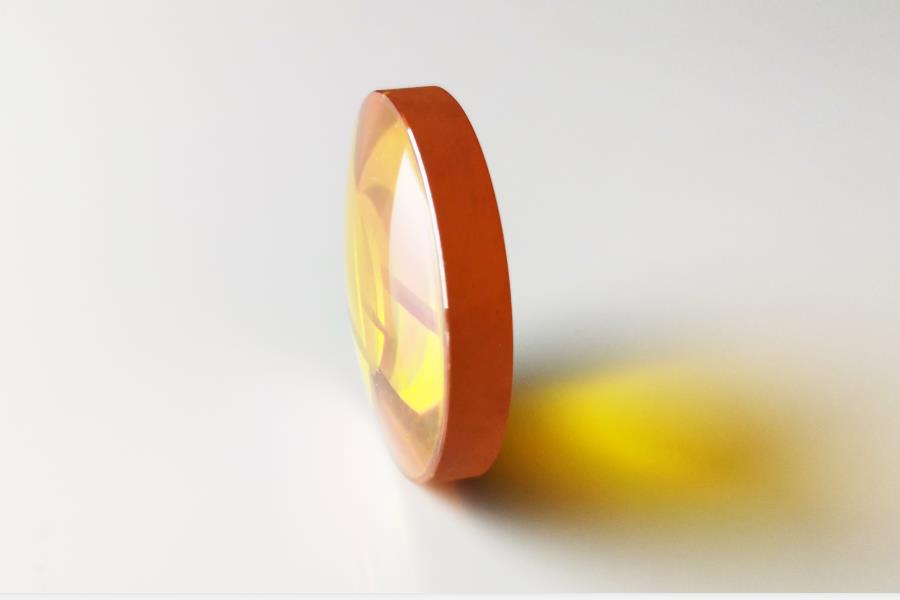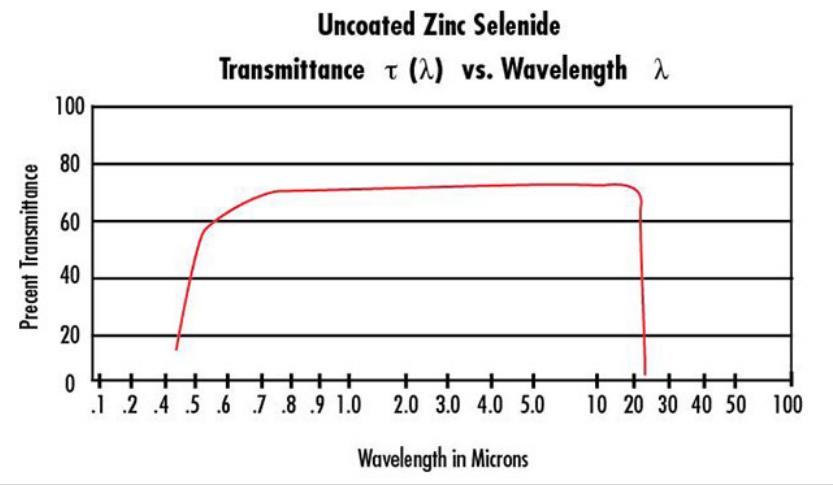 General specifications
Substrate Material

ZnSe

Shape

Spherical Plano-Concave, P-Convex, Concave-Convex or Aspheric

Surface Figure

λ/20 before coating at 10.6μm

Surface Quality

20-10

Dimensional Tolerance

+/-

0.02mm

Thickness Tolerance

+/- 0.02mm

Chamfer

0.35mm at 45° (typical)




Concentricity

< 0.05mm

Focal Length Tolerance

+/- 2%

Antireflection Coating

Ravg

< 0.6% per surface at 3-5μm

Ravg < 0.75% per surface at 8-12μm

Ravg < 0.5% per surface at 10.6μm

Clear Aperture

Exceeds central 85% of dimension

Absorption

<0.3% total absorption as measured by CO2 laser calorimetry

Design Wavelength

10.6μm
Please
contact us
with your specific requirements.