Off-Axis Parabolic Mirrors Product
Off-Axis Parabolic Mirrors are mirrors whose reflective surfaces are segments of a parent paraboloid. They achromatically focus a collimated beam or collimate a divergent source, and their off-axis design separates the focal point from the rest of the beam path. The reflective design eliminates phase delays and absorption losses introduced by transmissive optics and makes these well suited for use with femtosecond pulsed lasers.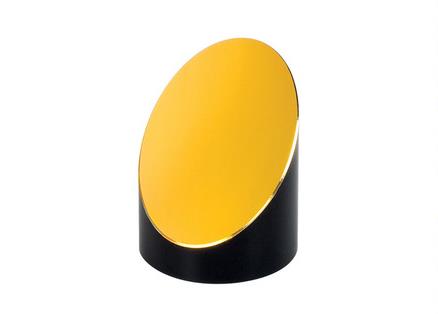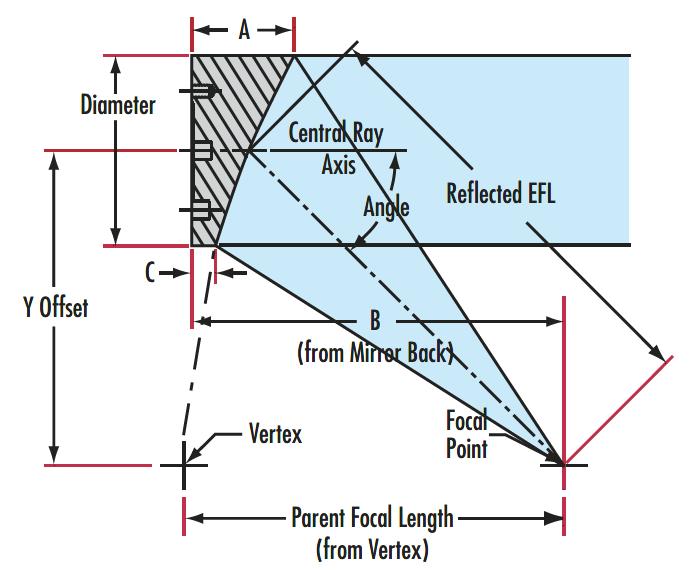 Metallic Coating

Protected Gold, Protected Silver, Protected Aluminum

Reflectance (Average)

>96% from 800 nm to 20 µm

>96%, 2 - 20 µm

Off-Axis Angle

90°

Clear Aperture

>90% of Diametera

Surface Quality

20-10 or better

Surface figure

λ

/10 @ 633nm

Focal Length Tolerance

±1%

Substrate

Aluminum

Manufacturing Process

Diamond Turned
We can manufacture optical windows in any optical material required. Please contact us with your specific requirements.