Flat metalic mirrors product
Optical Mirrors are designed to reflect light for a variety of applications, including beam steering, interferometry, imaging, or illumination. Optical Mirrors are used in a wide range of industries, such as life sciences, astronomy, metrology, semiconductor, or solar.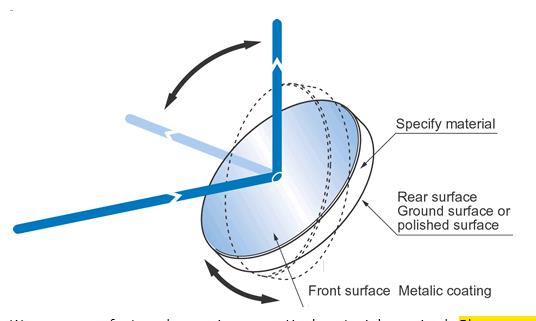 We can manufacture lenses in any optical material required. Please contact us with your specific requirements.
---
Flat metalic mirrors
specifications
| | |
| --- | --- |
| Dimensional Tolerance | +/-0.02mm |
| Thickness Tolerance | +/-0.02mm |
| Surface Flatness | λ/10 |
| Surface Quality | 20/10 or better |
| Clear Aperture | >90% |
| Coating | Including Aluminum, Gold, Silver, or Dielectric |
| Bevel | Protective bevel as needed |
| Centering | ±30 Arc Seconds |