Laser protective window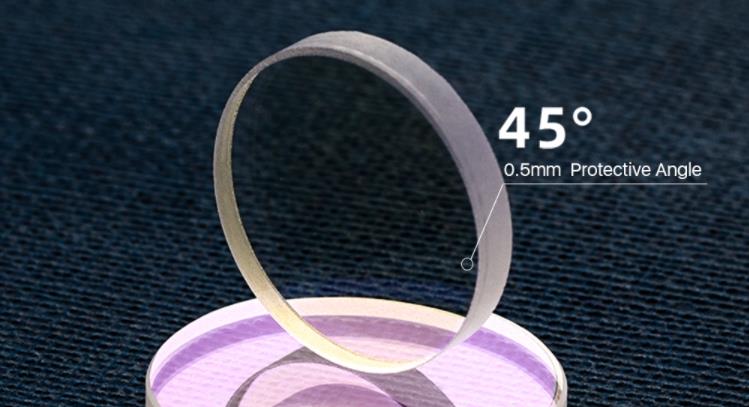 1.HQ Quartz Crystal
Irradiation-resistant, Stable Performance and Long Life, Used in a Harsh Environment.
2.Low Scattering
Standard High Efficiency, Low Loss Anti-reflectance, Low Scattering.
3.Lower Power Loss
Thin Film Coating Applied to Both Sides, High Damage Threshold(>15J/cm2)
4.Various Specifications
We Have Enough Stock To Meet Needs Of Customers, And Can Make The Customized Parts.
| | | | |
| --- | --- | --- | --- |
| Base Material | Diameter(mm) | Edge Thickness(mm) | Coating |
| JGS1/Fused Silica | 20 | 2/3/5 | AR/AR@1070nm |
| JGS1/Fused Silica | 22.35 | 4 | AR/AR@1070nm |
| JGS1/Fused Silica | 25 | 2/3 | AR/AR@1070nm |
| JGS1/Fused Silica | 25.4 | 3/4/5 | AR/AR@1070nm |
| JGS1/Fused Silica | 28 | 4 | AR/AR@1070nm |
| JGS1/Fused Silica | 30 | 1.5/2/3.5 | AR/AR@1070nm |
| JGS1/Fused Silica | 32 | 4 | AR/AR@1070nm |
| JGS1/Fused Silica | 34 | 3/5 | AR/AR@1070nm |
| JGS1/Fused Silica | 35 | 1.5/4.5 | AR/AR@1070nm |
| JGS1/Fused Silica | 36 | 5 | AR/AR@1070nm |
| JGS1/Fused Silica | 37 | 7 | AR/AR@1070nm |
| JGS1/Fused Silica | 38 | 2/6 | AR/AR@1070nm |
| JGS1/Fused Silica | 40 | 3 | AR/AR@1070nm |
| JGS1/Fused Silica | 42 | 3 | AR/AR@1070nm |
| JGS1/Fused Silica | 42 | 9 | AR/AR@1070nm |
| JGS1/Fused Silica | 48 | 3 | AR/AR@1070nm |
| JGS1/Fused Silica | 50 | 2 | AR/AR@1070nm |
| JGS1/Fused Silica | 55 | 1.5 | AR/AR@1070nm |
| K9 | 22.35 | 4 | AR/AR@1070nm |
| K9 | 25.4 | 4 | AR/AR@1070nm |
| K9 | 28 | 4 | AR/AR@1070nm |
| K9 | 30 | 2/5 | AR/AR@1070nm |
| K9 | 40 | 2 | AR/AR@1070nm |
| K9 | 50 | 2 | AR/AR@1070nm |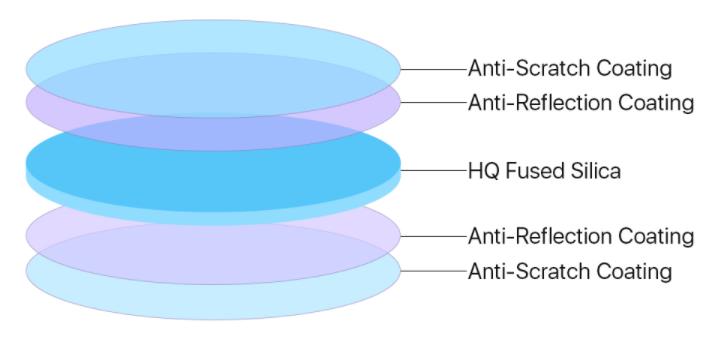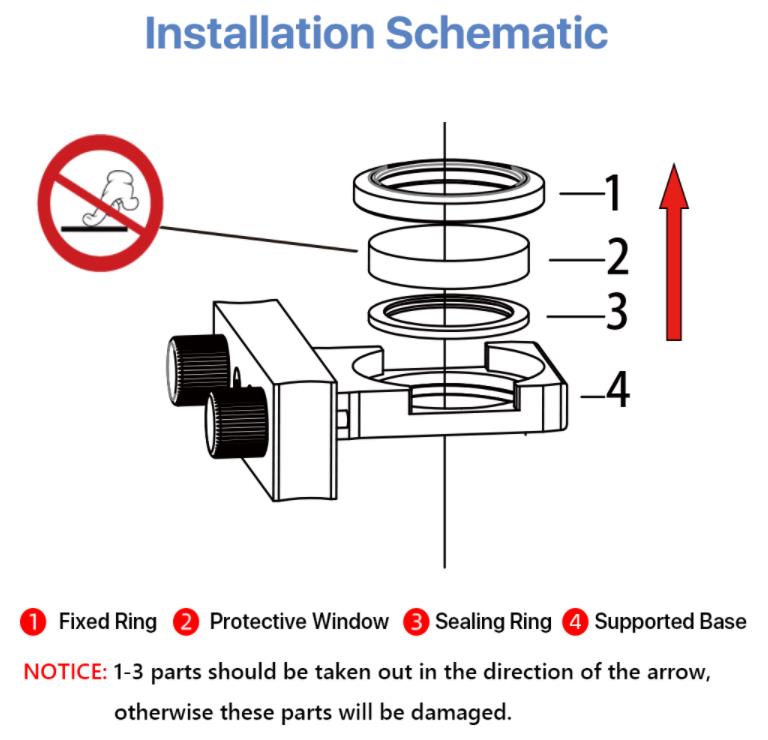 We can manufacture optical windows in any optical material required. Please contact us with your specific requirements
Related Products